Turfgrass Weed Control Database
The
Turfgrass Weed Control Database
contains the same information and pictures included in the
Miscellaneous Publication MP-521
. The weeds are arranged alphabetically by scientific name because common names vary and thus be inaccurate.
Hairy Bittercress, Cardamine hirsuta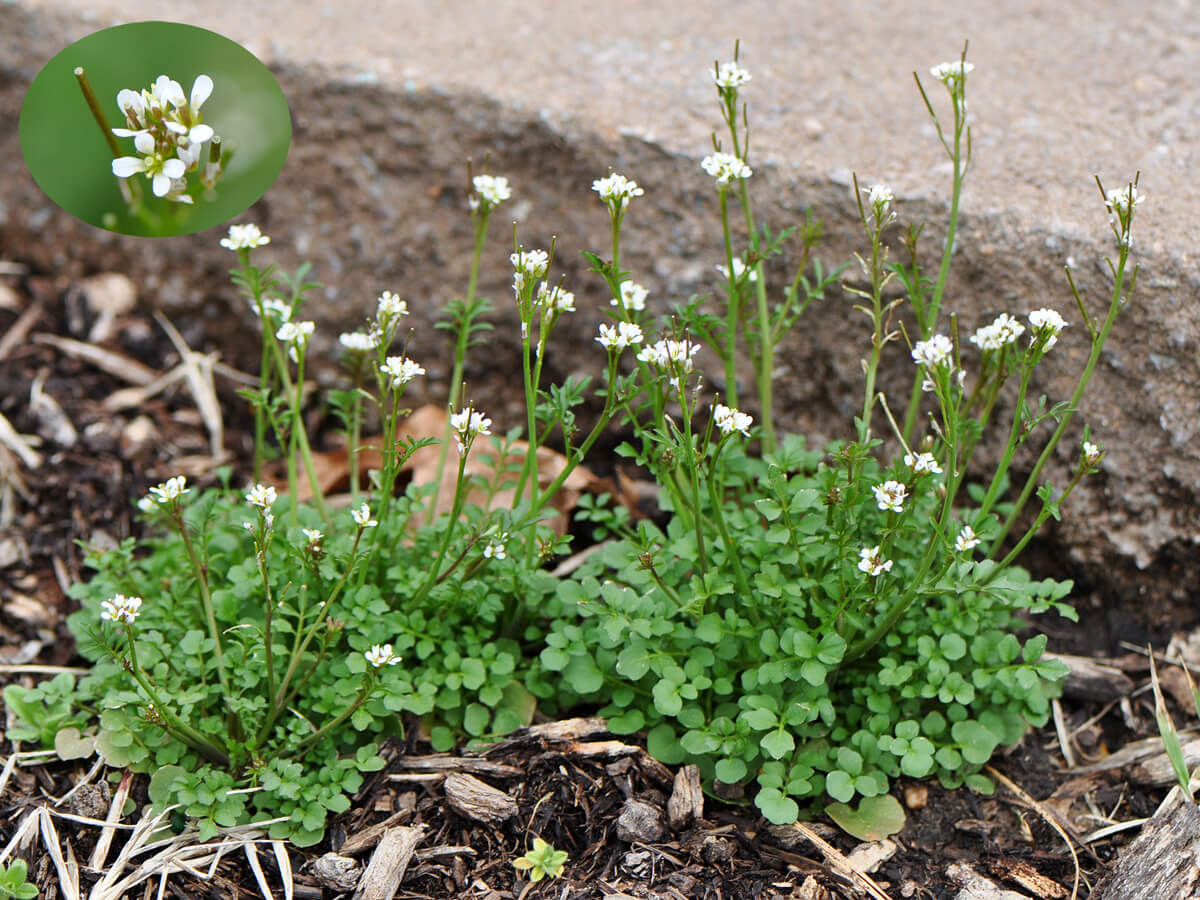 The dinitroaniline (prodiamine, pendimethalin, others) herbicides do not provide effective preemergence control of hairy bittercress. Effective hairy bittercress control requires a tank mix of a postemergence herbicide with simazine or atrazine. Typical mixes are a three-way plus simazine or atrazine or Manor or Blade plus simazine or atrazine. Apply early (between December and March 1) before the weeds get big.