Turfgrass Weed Control Database
The
Turfgrass Weed Control Database
contains the same information and pictures included in the
Miscellaneous Publication MP-521
. The weeds are arranged alphabetically by scientific name because common names vary and thus be inaccurate.
Ground Ivy, Glechoma hederacea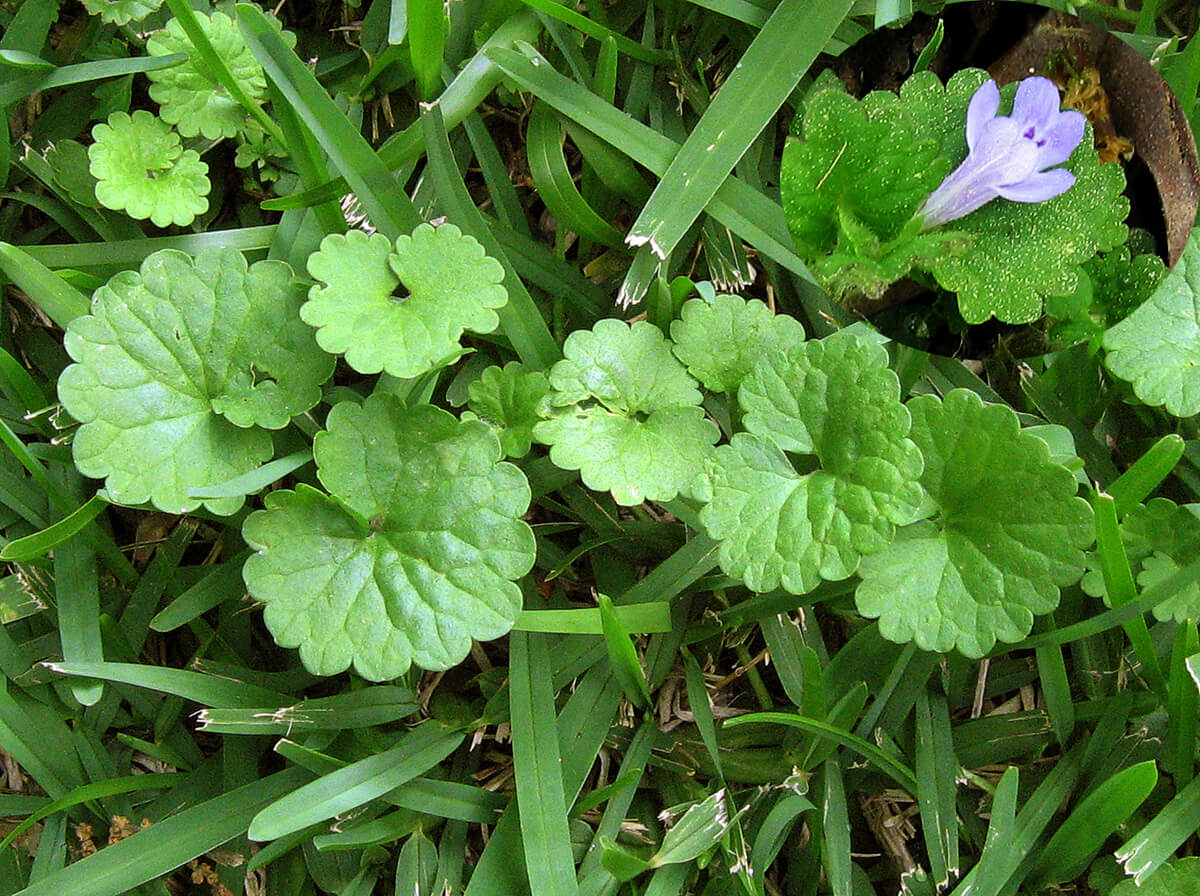 In cool season grasses use a product containing triclopyr or fluroxypyr. Momentum FX2 (2,4-D + triclopyr + fluroxypyr) or T-Zone (triclopyr + 2,4-D + dicamab + sulfentrazone) are good options for ground ivy. In warm season grasses, metsulfuron (Mansion, Manor, Blade) or Celsius WG are good choices. Ortho Chickweed and Oxalis Killer (8% triclopyr) is a good choice for homeowners. Do not use on centipedegrass, St. Augustinegrass or bermudagrass.