Turfgrass Weed Control Database
The
Turfgrass Weed Control Database
contains the same information and pictures included in the
Miscellaneous Publication MP-521
. The weeds are arranged alphabetically by scientific name because common names vary and thus be inaccurate.
Carpetweed, Mollugo verticillata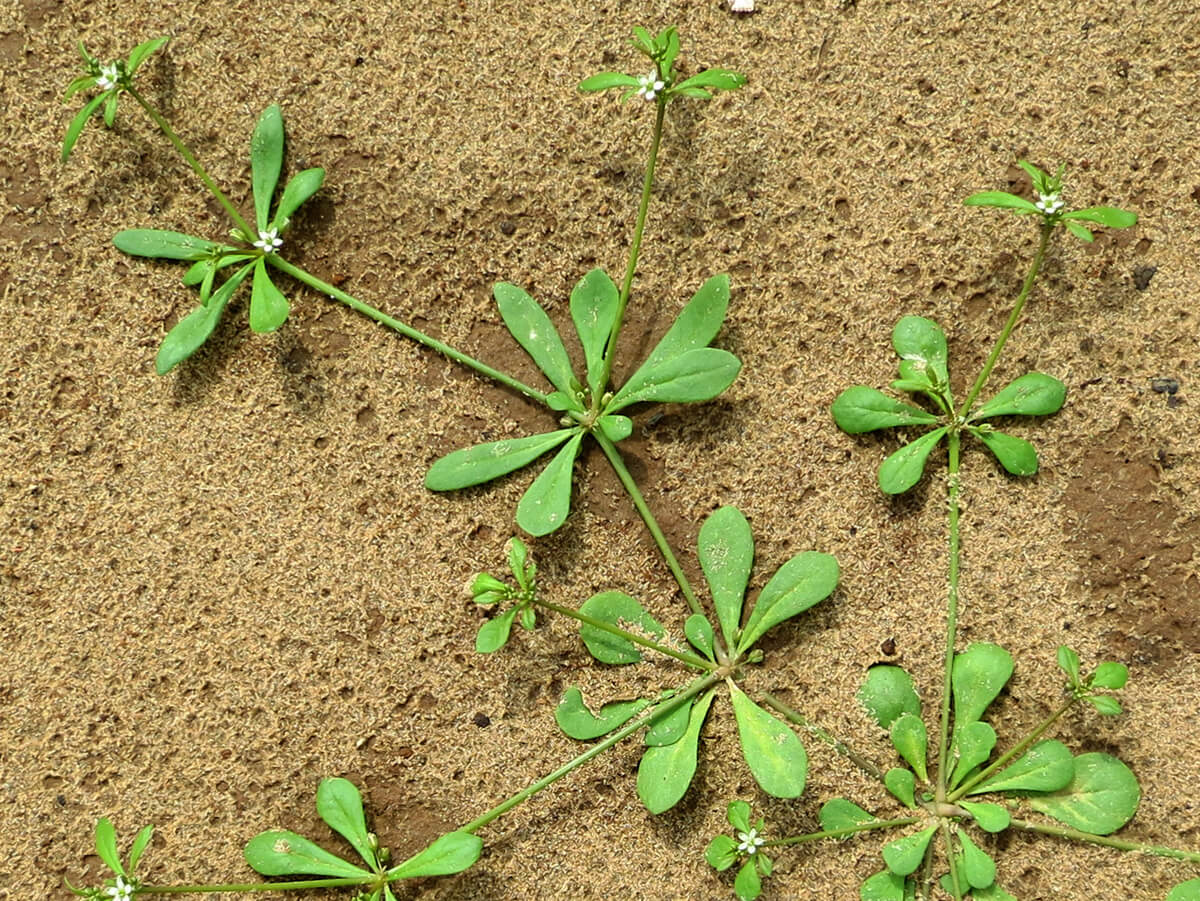 Monument (trifloxysulfuron) will control carpetweed. Atrazine or simazine applied preemergence or early postemergence are also effective.Turflon Ester (triclopyr) will provide fair to good control of this weed. Three-ways, unless they contain triclopyr, are generally ineffective.