Turfgrass Weed Control Database
The
Turfgrass Weed Control Database
contains the same information and pictures included in the
Miscellaneous Publication MP-521
. The weeds are arranged alphabetically by scientific name because common names vary and thus be inaccurate.
Virginia Buttonweed, Diodia virginiana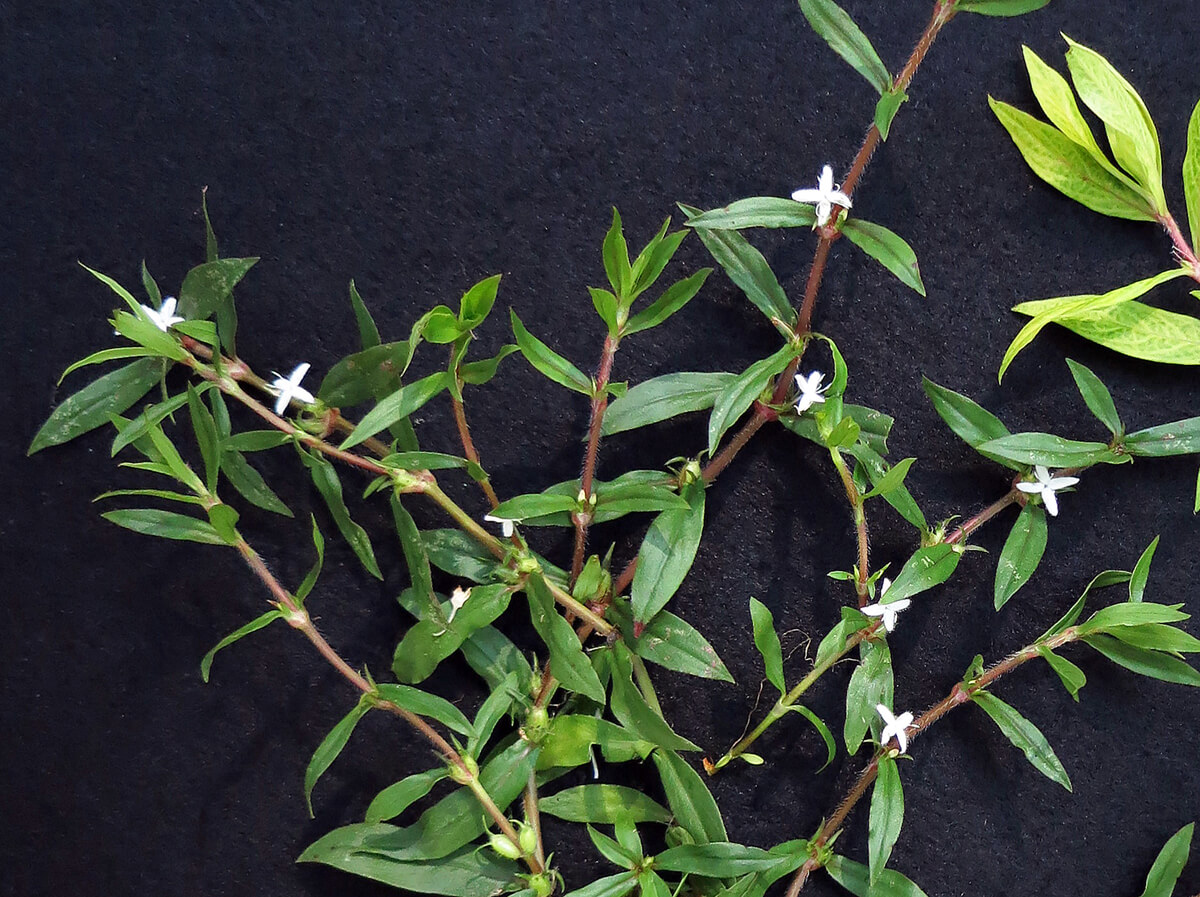 Herbicides provide only temporary suppression of Virginia buttonweed. Products containing fluroxypyr or triclopyr such as Escalade II or Momentum FX2 seem to be more consistent than the standard three-ways. However, multiple applications of three-way (2, 4-D + MCPP + dicamba) herbicides at intervals of three to six weeks do a fair job of suppressing Virginia buttonweed. Consult label to determine the maximum number of applications allowed per year.